If you are young and ambitious, the idea of getting on the cover of a fashion magazine must sound appealing to you. But if you are not a top model or a rock star, the chances of this are next to impossible… Funny.Pho.to breaks the rules! Now ANYBODY can become a cover girl (or boy)! That's as easy as 1, 2, 3:
1. Select a magazine cover template from a collection here
2. Upload your photo
3. Get amazed with the instant result!

You are into fashion, beauty and style? Then get on the cover of Cosmopolitan, Glamour, Vogue or Marie Claire magazines: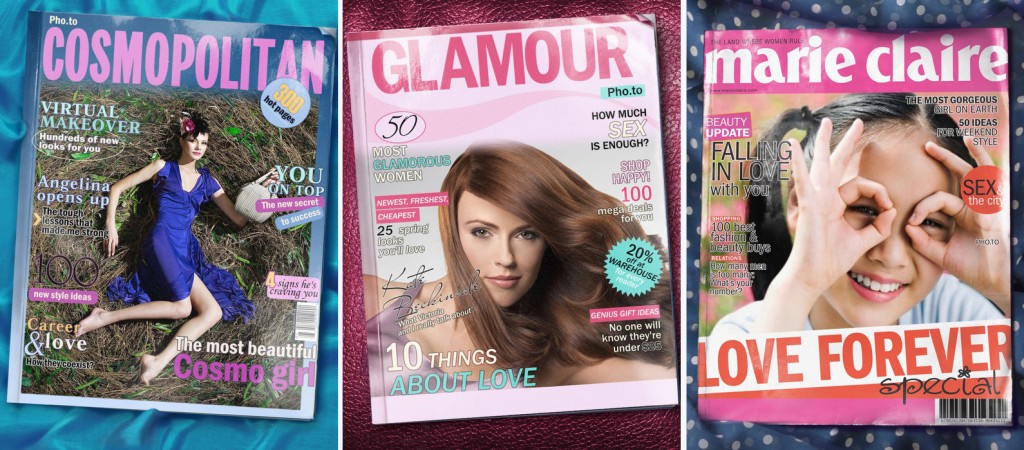 You are saucy and hot? Then put your photo on a Playboy cover and play cool: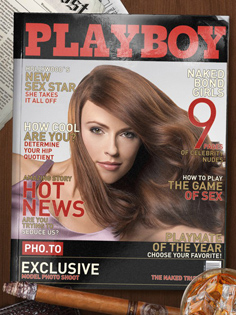 Of course, we've got magazine cover templates for guys, too! What about inserting your face photo into the Men's Health cover or becoming a cover model of GQ magazine?
Remember the famous People magazine cover with Angelina Jolie, Brad Pitt and their twin kids? Upload your family photo into the 'People' template and feel like a celeb family! You are into music and pop culture? Then don't hesitate to insert your photo into the Rolling Stone cover!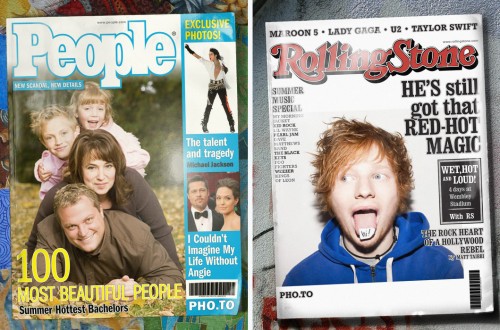 So have fun and feel like a celebrity! Stay tuned, more magazine templates are coming!