Colorful state of streets and parks inspires! If a single look out the window makes you long for going out and take a couple (of hundreds) of shots, this post has reached you right in time. Don't miss the chance and let our tips and hints help you in getting the most out of your Autumn photoshoot.
Shooting Fall Photos: Timing (or catch the right light)!
Fall provides the softest lightning of all seasons, but mind the time: your perfect hours are in midday sun, i.e. between 11 am – 2 pm. When planning the photoshoot in the evening, you might need additional sources of light.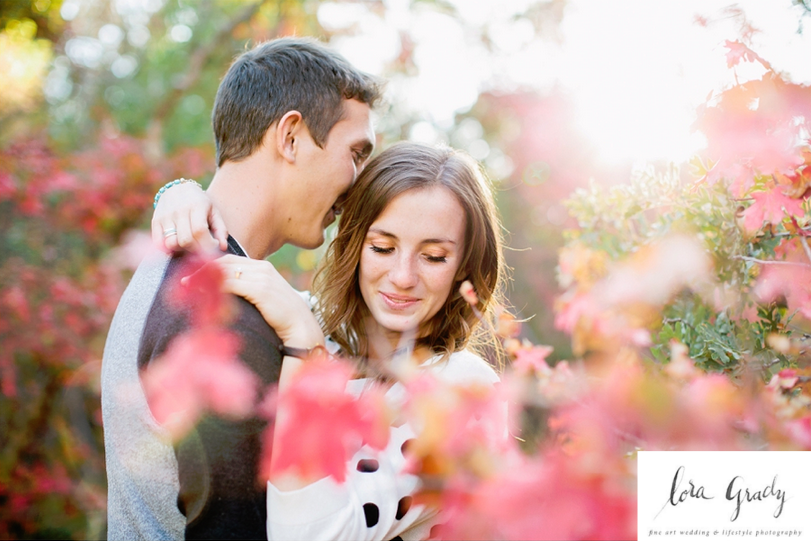 Secrets of Autumn Photography: Location, Location… Theme
Choose places that can offer the most of Autumn's colorful advantages to a photographer. Park, forest or places near a river or a lake are probably at the top of our list, but you can always think of something else.
Scenery is also a huge part of the deal, since being prepared leaves much more space to being spontaneous. Give some thought to the theme of your photoshoot: horse riding, a walk in the forest, session in a coffee shop, etc.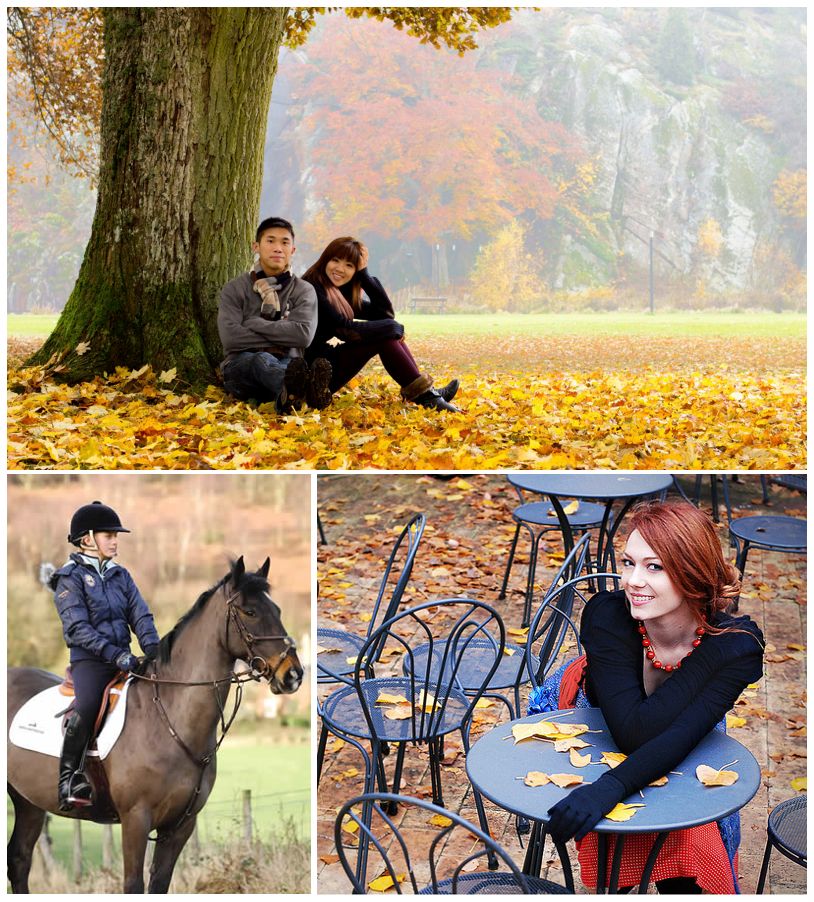 OK, don't panic! We know what to wear. 😉
The less colors the better! – it's the credo of your look for this photoshoot. Every extra color is getting you closer to being 'lost' in Autumn's color-splash background. Turn this tricky multi-color surrounding into an advantage by wearing one-color clothes of deep noble shades (e.g. navy blue, forest green, white, ivory or violet).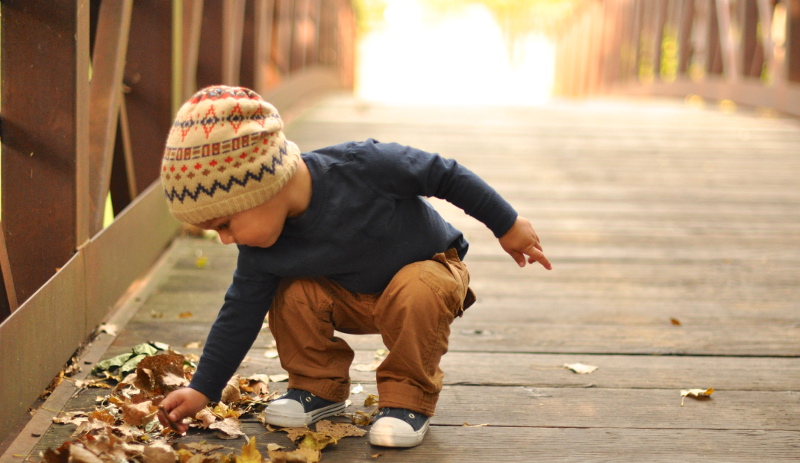 Feel free to experiment with accessories though: add gloves, a hat, an umbrella or a scarf of juicy tints.

And one more tip before you proceed with your style: remember that your clothes should provide as much freedom of movement as it's possible. You might end up in the pile of leaves after all, you know.
Big Little Things of your Autumn Photos
If Autumn alone is not enough, start playing with details. You can add some natural Fall props like pumpkins, apples, acorns and chestnuts to your surrounding. Or use other attributes of Autumn: cable sweater, pomponed cap, tartan plaid or picnic basket.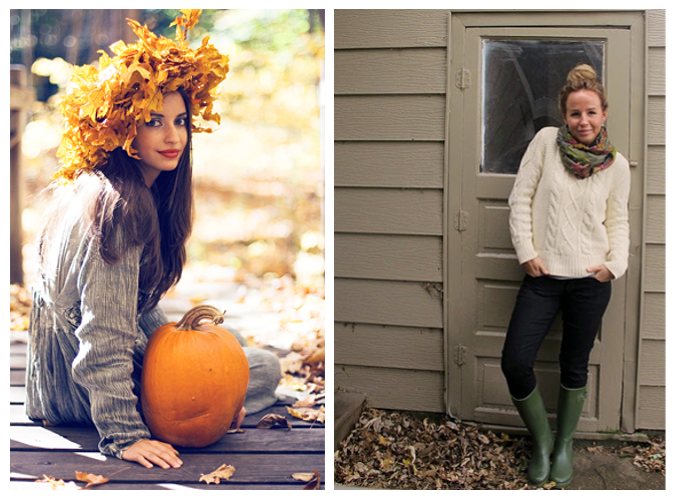 Though we leave it to your fantasy, we advise to take an extra person (better a man) with you to carry all this stuff from one point to another.
Shooting in Autumn: Posing is Essential

Photoshoot should be fun for both the photographer and the model(s), so the more spontaneous and emotional you are during the session the more original snaps you gonna get in the end. Whatever you have in mind (playing with props and leaves or sit still looking into the distance) just let it happen – you can always get rig of not-so-good pictures when sorting out.
At the same time it's always better to have a couple of ready-to-use tricks up your sleeve. Here are some visual suggestions: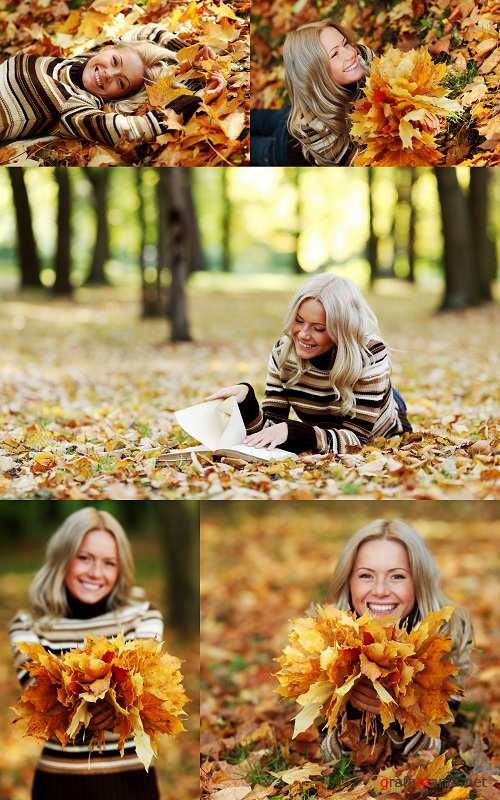 To sum it all up the main rule is there are no strict rules actually. Just enjoy the process, have fun and see what will happen!