Sometimes new background means everything. You understand what we mean if you already saw new design of Visage Lab app (both Free and PRO) for iPad & iPhone. For sure we have changed much more than just the background image, but (as we see it) it is the first thing you gonna notice. Next go tweaked menu buttons and font, neater interface icons and more. All in all every detail is now fully in trend with iOS 7, giving you the whole new experience when working with familiar retouch tools and photo filters.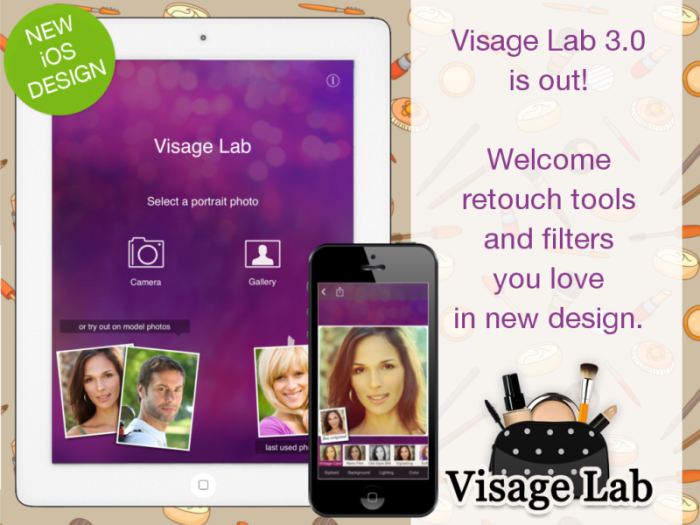 Speaking of functionality, there has not been any changes actually. Inside you will find the same easy steps to remove red eyes, face shine, imperfections and wrinkles and add some makeup, the same popular filters to give your portrait the final touch and rich sharing opportunities to send the result to your friends.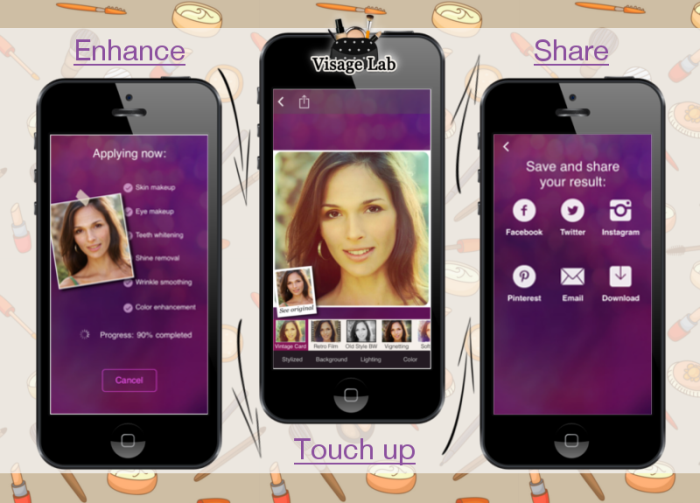 This means, Visage Lab 3.0 is all about brand new design. So wait no more and update your personal beauty laboratory on your iDevice to retouch, touch up and share beautiful portraits in new clean interface right now.