These days, smart digital cameras do the work for photographers. Unlike in old times, people can easily get high resolution colored images. Shooting in color has become the norm in photography. But despite the wide usage of colored images, most people still love black and white pictures. And however strange it may seem, but up to this date, black and white pictures are still a hit! People are often surprised at the power that black and white images have.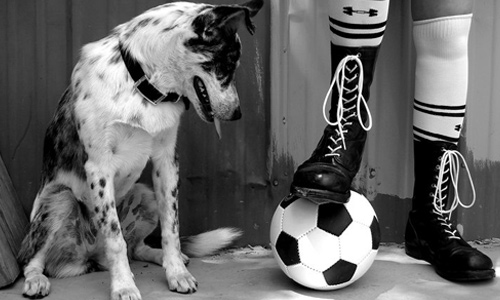 So, what are the advantages of black and white photography?
Sometimes, colors can be distracting and may even make the photo look complicated. It can be hard to focus on the subject because of too much color. But when it comes to black and white photography, the subject is much easier to focus on.
Black and white keeps you focused on the actual composition and texture of the photo. It allows you to focus on shapes, light and shadows, lines and perspective. That is why some photos look definitely more convincing in black and white.
Black and white photos have a classy and exquisite feel about them. They have an aesthetic, artistic look that is hard to produce in color. They definitely look timeless!
In the times of digital technology, most photographers prefer desaturating their images in post-processing, instead of shooting in black and white mode. Pho.to offers you lots of opportunities to turn your pictures into beautiful black and white photos. Are you interested? Then read further!
The simplest thing is desaturating your image, or turning it to sepia (creating a sepia tone effect).
To desaturate an image, upload it to Editor.Pho.to, find the 'Artistic effects' section and use the 'Black & White Photo' or the 'Sepia' tool.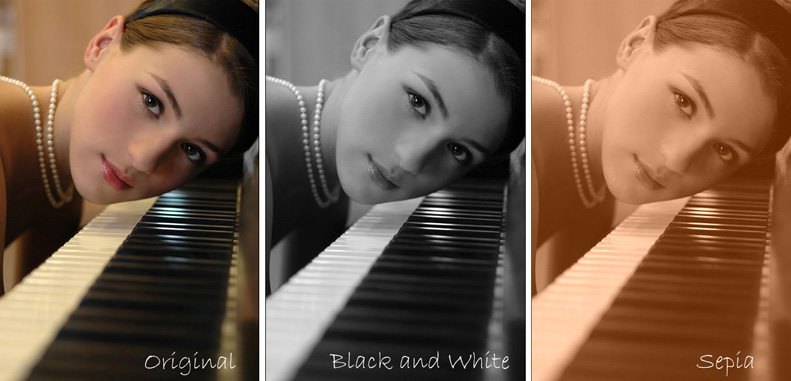 More sophisticated black and white effects can be found at Funny.Pho.to.
Black and white photos are often associated with retro style. They remind of the old times when people used black-and-white film cameras. Try the 'Old Style BW' and 'Old Photo' effects and go back to the times of film photography!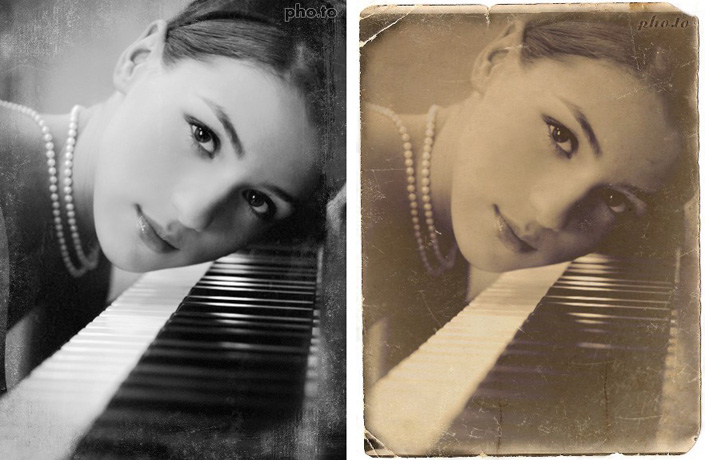 The vintage feel that black and white pictures have about them can be further enhanced with grunge style and textures. Apply the 'Grunge Photo' effect and feel the magic of black and white photography!
Want to play on the contrast between colored and black and white pictures? Use the 'Color and BW photo' template to make a creative collage from 4 pictures (one of them will be turned to black and white, the three others will remain in color):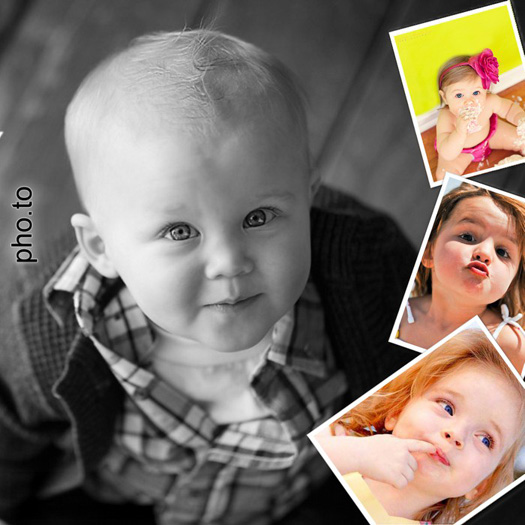 Have you ever seen black and white charcoal drawings? They always look very impressive. You are not much of an artist? Don't be upset. You can turn your photo into a charcoal drawing with a click of your mouse! Just apply the 'Charcoal' filter to it.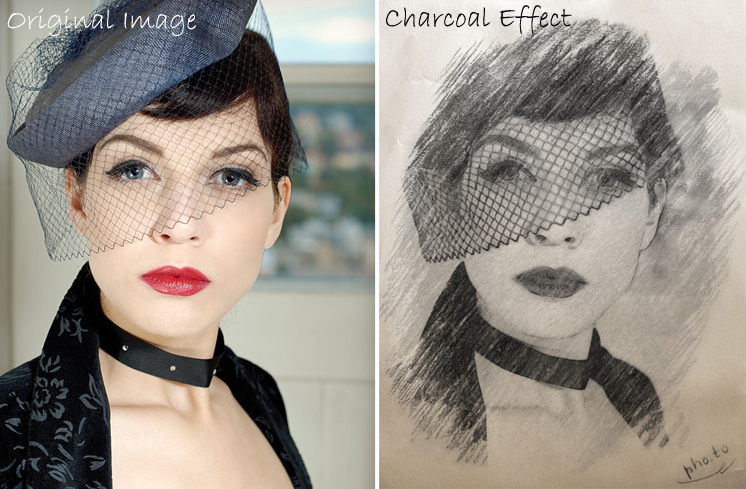 Funny.Pho.to also gives you a choice of black and white templates that put your photos into different settings and stories. Just upload your picture and give a new life to it!


So, are you a fan of black and white photos now? 😉