Every time we introduce a new version of any product we hope that you will find it as good and usable as we meant it to be. Today's review is devoted to Pho.to Lab for iPhone/iPad, recently updated to version 2.1. This new release is inspired by approaching Christmas days and adapted to cover your possible holiday needs for festive effects and templates.
First things first. This update comes with new sliding tabs on the home screen for quick access to favorite and holiday effects. Slide left to see most popular effects or slide right to see the best Christmas frames and filters.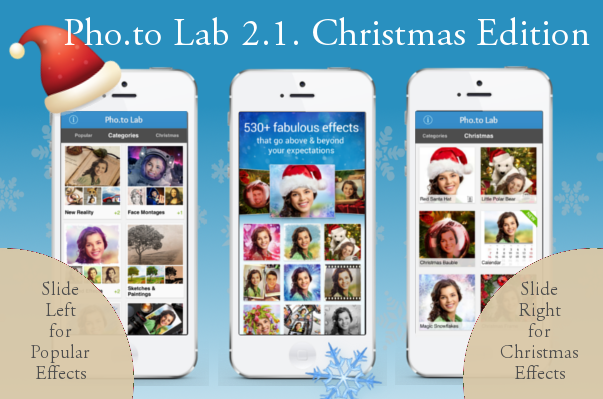 Another important change we should highlight is new 2014 grid for 'Calendar' template. Now you can get a wallpaper for your phone or create one for your friend. Two new templates are also included: 'Wild poppies' for romantic creatures and 'Traveler Dog' for adventures seekers.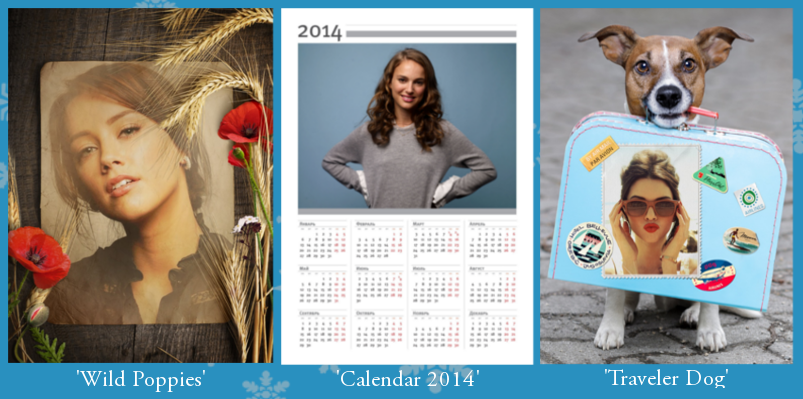 Hope you have already started getting ready for Christmas since we are working hard to make your preparations more fun!