Have you ever seen the awesome works of Belgian artist Ben Heine? Here are just some examples:

Inspiring, isn't it? We were absolutely exited when saw it and decided to do our best to give you the opportunity to make such works of art. So… meet our new stunning template – "Pencil vs reality" .
It is fully ready to turn your picture (а portrait, landscape, family photo, etc.) into a pencil drawing, leaving the background area "real".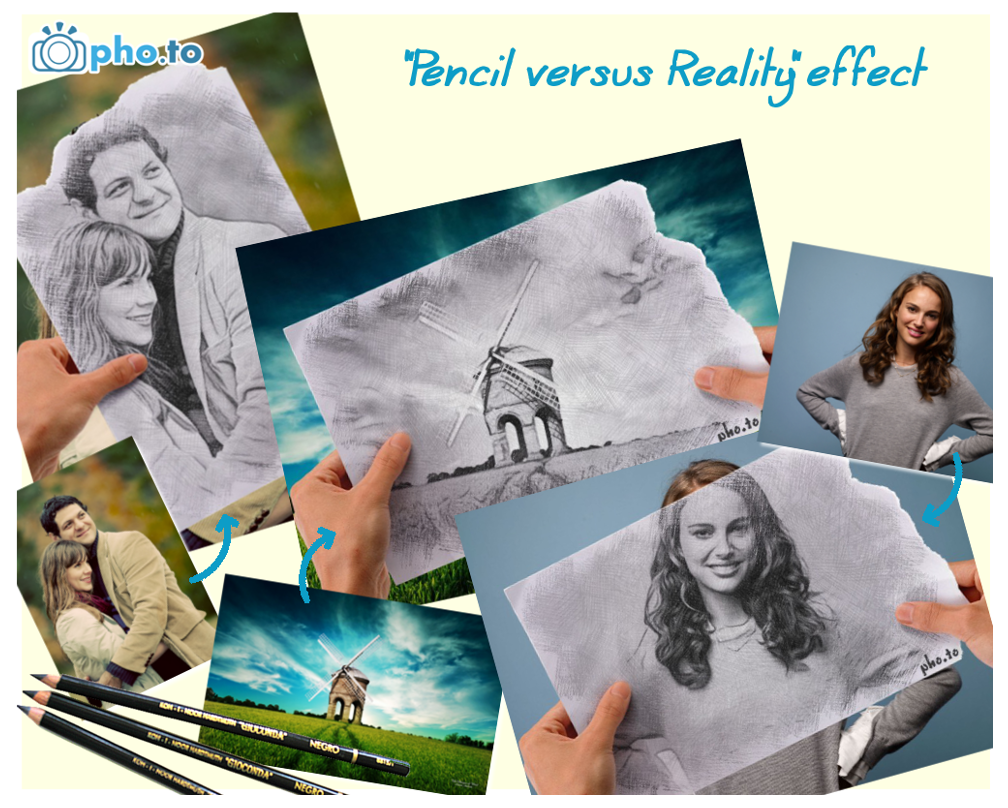 For those who is marveled as we are by Ben Heine's works, here is the link to his masterpieces